The EXTEND project, funded by the ERDF through the Low Carbon Challenge Fund (LCCF) in partnership with East Ayrshire Council, South Ayrshire Council, South Lanarkshire Council, and Smart Sustainable East Kilbride aims to engage SMEs through the events and projects to support the transition to net zero.
Life cycle analysis/assessment (LCA) assesses the environmental impacts across the life cycle of a product or process, crucial for manufacturers seeking to understand their carbon footprint and how to reduce it.
This webinar will provide a taster of our life cycle analysis course by introducing the tool, how it should be used, and discussing various software solutions and features through a case study.
Speakers: Professor David Butler, Mr Aineias Karkasinas (Sustainability Engineer)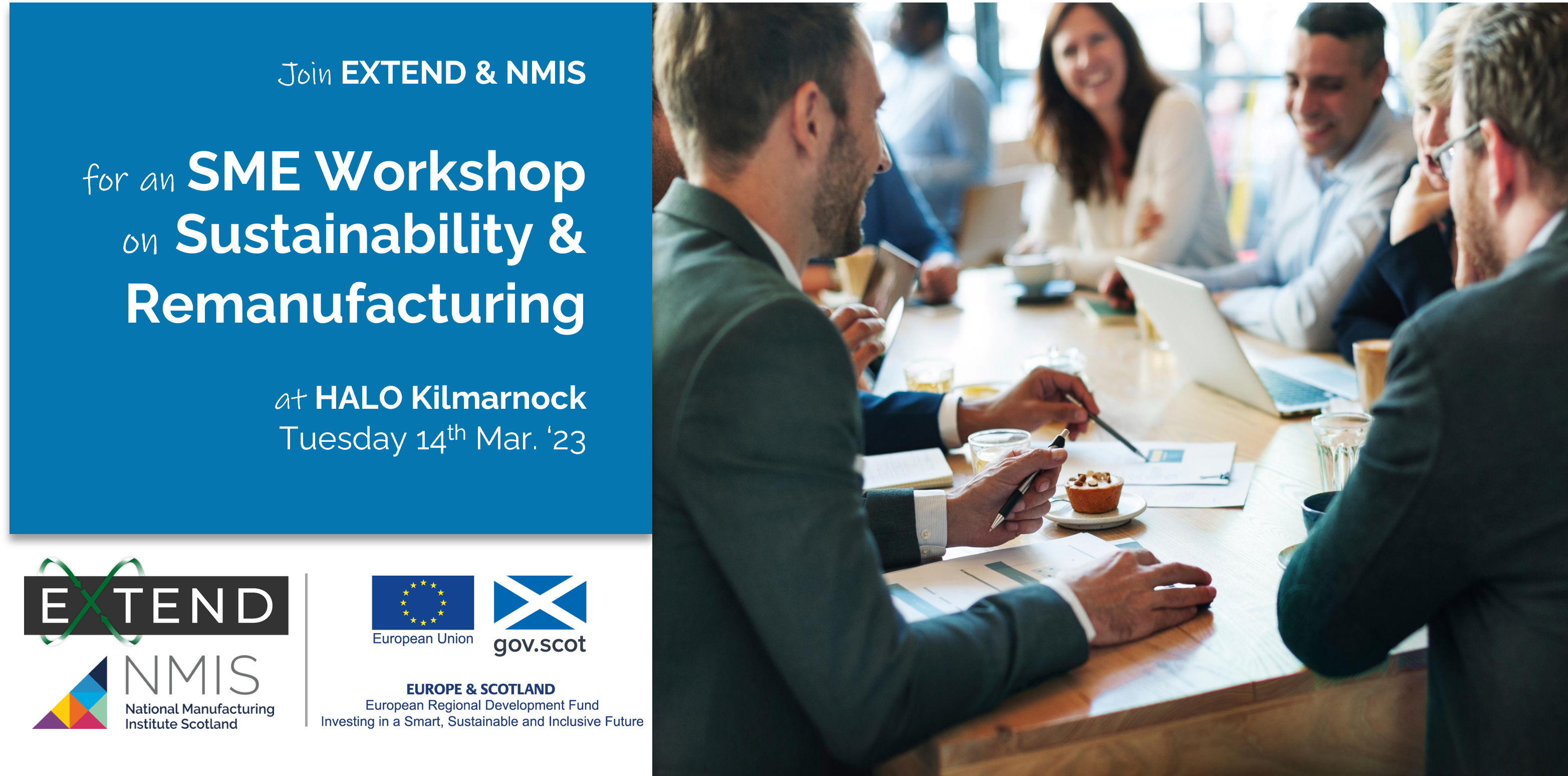 Sustainability & Remanufacturing workshop, to learn about the tools businesses are using today, to safeguard their success tomorrow.
Tuesday, 14th March 23, 10:00 – 15:00 GMT
HALO Enterprise and Innovation Hub Hill Street Kilmarnock KA1 3HY
his in-person workshop will provide SME's with an understanding of Scotland's most pressing sustainability issues, as well as assistance with carbon auditing, energy reporting and training on sustainability decision-making tools, including Life Cycle Assessment (LCA).
Attendees will also have the opportunity to speak with renowned experts in the field of sustainability and learn how to gain access to additional support and training. There will Virtual reality demonstrations running throughout the day to showcase the potential this technology holds for safe and cost-effective employee training and upskilling.
Speakers Include: Pharic Smith Head of Engineering Sulzer and Professor David Butler 
For any enquiries, please get in touch with us.